The Engine Builder team was in Memphis, TN last week to film some video content, and being in such close proximity to Choate Engineering Performance in Bolivar, we knew we had to stop by and say hello. The diesel shop won Engine Builder's and Autolite's 2022 America's Best Diesel Engine Shop award, and for good reason. What began in 2013 as a small operation in a 7,500 sq.-ft. space has since evolved to a well-oiled machine pumping out engines from a 155,000 sq.-ft. facility.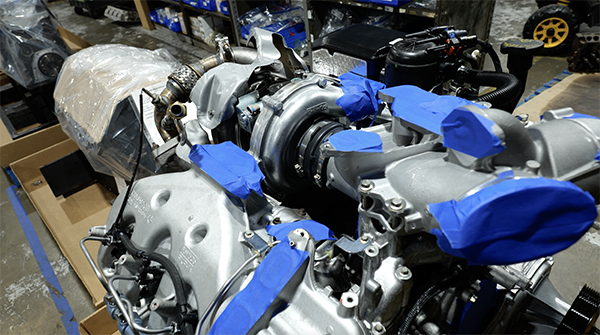 The success of the shop today is thanks to founder Cass Choate, who's refined and expanded it over the years. Choate Engineering Performance is made up of three segments – repair, engine building and part manufacturing.
In its early years, the shop worked heavily on the Powerstroke platform, and built up a reputation for that work, despite it only being a portion of what the shop could do. It wasn't long before the shop also became known for its Cummins and Duramax work as well. However, when we stopped by, Cass wanted to return to his bread and butter and show us a recent Powerstroke build.